Discovering the Landscape
The Ghosts of Old Cahawba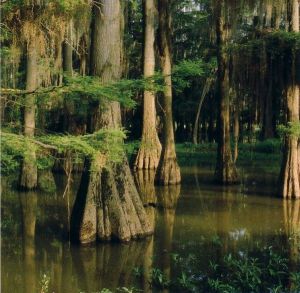 Symbol of Cahawba's glory days, the Crocheron columns today serve as a telling reminder that hidden in Cahawba's landscape, stories of the past come alive for those who look. They also serve as a poignant warning to those who wish to preserve this important parcel of Alabama History: much has been lost, but there is much yet to save.
There are no pyramids, no great castles, no great wall to mark those people that came before us in this land. In the America of the second millennium, what we are often left with are pottery shards and eroding earthen mounds to mark the Native Americans that inhabited the land. Of Alabama's pioneer days, two centuries of development have ensured that what few structures remain share an almost alien landscape of shopping malls, parking lots, office buildings and residential development. Not so at Alabama's first capital. Like a palimpsest, a parchment or tablet that has been written upon two or three times, Old Cahawba Archaeological Park offers a rare opportunity to read the relic landscape where the previous generations remain just barely noticed beneath the surface.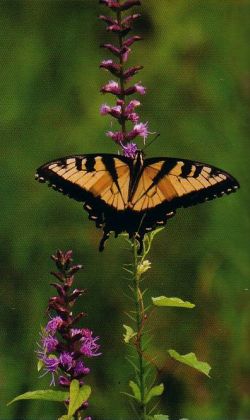 When we look closely, we can actually see and touch Cahawba's partly visible past. Cahawba is a living museum that offers up its stories for those curious enough to explore the present to learn about the past.
Set beside the idyllic Cahaba River as it flows into the mighty Alabama River, the site of this former state capital has long been accustomed to human habitation dating back to the days of Mississippian Indian culture. When the Spanish conquistador Hernando De Soto cut his way across Alabama in 1540, a large village existed where Alabama's first permanent state capital would rise 280 years later. But only seven years after Cahawba's founding, settlers nearly abandoned this wilderness capital. When the state legislature moved to Tuscaloosa in 1826, many of the early inhabitants followed. Though Cahawba rose again to even greater prominence prior lot to the Civil War, a combination of horrendously bad luck and events beyond the town's control doomed it to eventual decay. Today, it is through Cahawba's ruins that we learn more about what could have been one of Alabama's greatest cities.